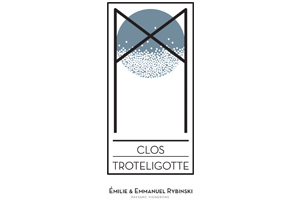 Cahors, France
Certified Organic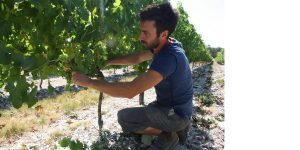 The ever-innovative Emmanuel (Manu) Rybinski is without question Cahors' hottest young star. Overseeing 24 acres on the plateau of Villeseque, Emmanuel Rybinski tends to some of the best terroir in Cahors. Emmanuel's 24 acre estate sits atop an iron rich plateau on the southern border of the appellation. The iron chunks scattered atop this vineyard are so pure you could sell them to a smelter. The property is unusually high in elevation with allows Emmanuel to farm organically with ease (he is above the fog line and therefore has no issues with mildew). Rows are ploughed by horse and spaced tightly.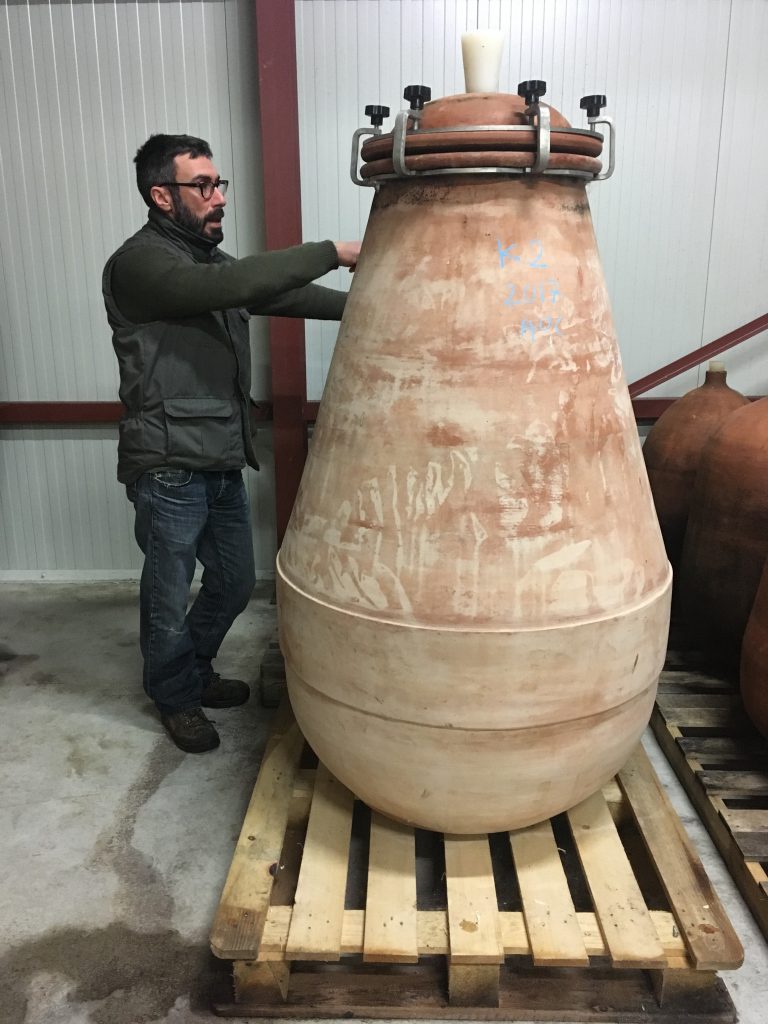 In 2005, the operation was classified under rational agriculture and in January 2014, Clos Troteligotte became certified organic. The Rybinski family home is equally impressive – An off the grid Eco/DIY masterpiece Emmanuel created from a 17th century stone barn.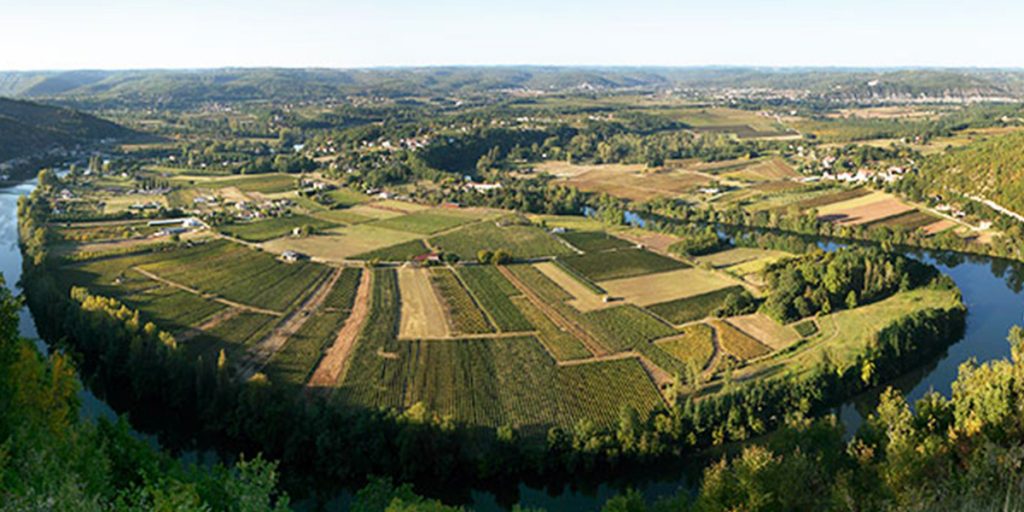 K-nom: Enticing red cherry aromas lead you into a sip of this well-made (Malbec, Merlot 15%) blend. Your palate is immediately filled with fresh berries, but there is underlying complexity as the earthy notes become apparent. Silky-smooth tannins and pleasant minerality allow this Cahors Malbec to shine a very bright light on a very old corner of France.
K-or: Is the most obviously savoury and mineral wine in Emmanuel's lineup. Grapes are harvested early for appellation standards and fermented/aged in unlined concrete squares (Emmanuel makes the point that he prefers to have living biology present on the walls of his vessels). Emmanuel paints the K on the label here red because he cherishes the "bloody" aromas this wine gives off upon opening. Cold Maceration between 10 and 12 ° C for 5 days with no yeasts or enzymes. Full body pigeage for 10 days. 30 day maceration. Aged for 18 months in concrete vessels. –"Editor's Choice", Wine Enthusiast
K: Is a micro plot selection. Maceration in cold, natural yeast, extraction by manual punching, long maceration, temperature control. The flavours of tart small black berries are being supported by a strong framework of extreme elegance.
K 2012: Wine Enthusiast 2014, 93/100
K-2: Is named after one of the highest mountains on earth and is the top wine of the estate. Sourced from Emmanuel's oldest, lowest yielding vines. This is Cahors at its highest purity. Elevage in unlined clay amphora makes natural sense for this dramatic bottling. About 15% of the wine evaporates through the clay during its one year aging period. Cold maceration before fermentation for 5 days at cold temperatures. Long ferments at low temperatures for 10 days with manual punching of the cap. Natural yeast. Maceration for 30 days, temperatures controlled. Ageing for 12 months in terracotta amphora. – Wine Enthusiast