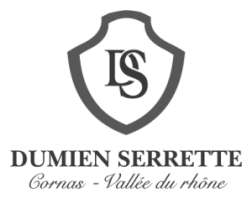 Cornas, Rhone Valley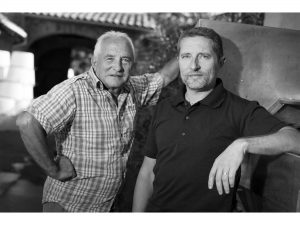 The Dumien family has lived in the Cornas region since the early 1500's so they know their way around the vineyards.  The family purchased the Patou vineyard in 1925 and today some of those vines are in excess of 100 years of age and Gilbert (Nicholas' father) insists on tending the vines himself despite being in his 60's.
Winemaker Nicholas Serrette is the 4th generation of vignerons to make wines from this tiny vineyard on the steep slopes of the Patou after taking over from his father Gilbert who's first wine from the vineyard was produced in 1983.
The vines are treated organically and the fruit picked by hand and delivered to the winery within minutes where fermentation takes place using 50% whole bunches and 50% de-stemmed fruit. Prior to completion of ferment, the wines are pressed into a mix of 2 year old to 7 year old oak barrels to mature.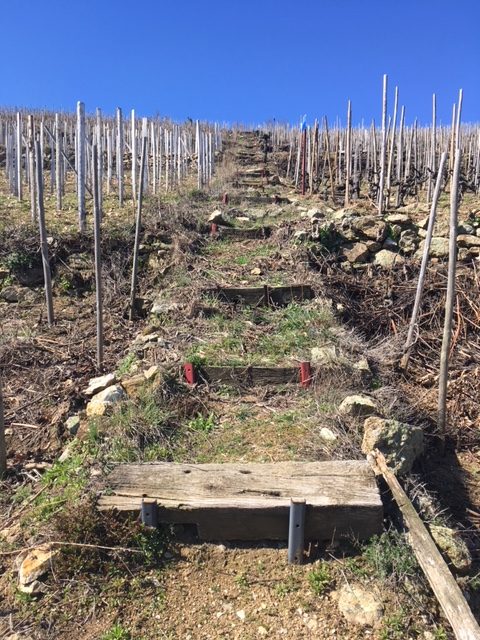 In Celtic, Cornas means "burnt earth," in French it translates to "terres brulee" which tells you volumes about the dry, warm conditions on these steeply graded stopes. Soils are primarily granite; vineyards are small and challenging to cultivate, given the abrupt drops and eroded faces of many of Cornas' hillsides. The soils are primarily granitic in nature which allows for excellent drainage and makes life hard for them so the vines so they yield small, tight bunches. This results in wines that are deep, dark and concentrated.
Take a step into the cellar just off the centre of the village and you get an idea of just how hands on Dumien Serrette is. Rustic is a description that comes to mind but that is a big part of the charm of this domaine.
Production rarely tops 300 cases but Gilbert insists on maintaining his price at an affordable level. He's a man of honour. This is simply amongst the best value Cornas on the market so if you are looking to buy Cornas in Australia Dumien Serrette comes highly recommended.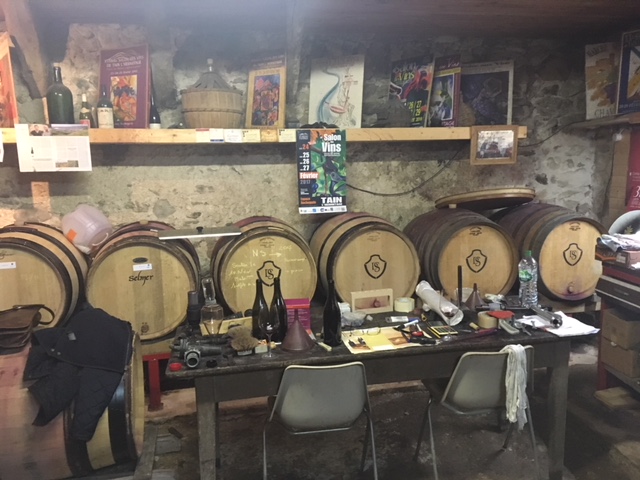 Vines are tended using organic principles and everything is picked by hand.