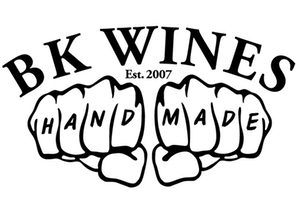 Adelaide Hills, South Australia
Minimal Interventionalist.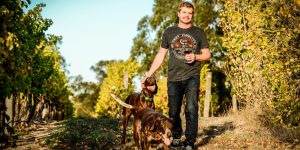 Brendon Keys is a freethinking frontier wine-maker.  His wines are cutting edge, yet they are the very definition of modern Australian quality winemaking. Brendon does do things a bit differently but always with great control and purpose.  Below is a snippet of what goes on:
All BK Wines are from single vineyards and are fermented using wild yeast.  All reds are unfiltered and unfined, Mazi from Blewitt Springs is dry grown and organic using biodynamic practices.  The Sonoma stone weighs close to 3 tonnes. The Ovum Pinot Gris has been fermented in the egg and the name of the wine is derived from this.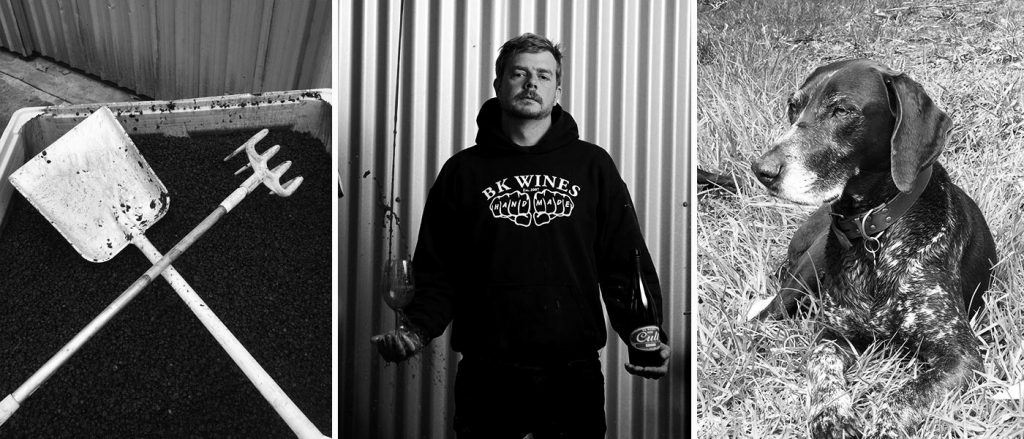 Skin n Bones Pinot Noir is left to macerate for 90 days on its skins.
I firmly believe that Brendon (ably supported by wife Kirsty) is a visionary.  If you haven't yet tried his wines you must, if you have tried the previous vintage then look forward to the next!  Most of the range is tiny in production; all are extraordinary.
Cameron and I tried the entire range in his cellar on a beautiful cold bright blue-sky day. Below are some of the words that were used to describe them;
Layered, yeasty, moreish, intense, textured, salty, bouncy, seaweed, fascinating, exciting, harmonious, aniseed, concentrated, mandarin infused, cloves, fine, long, earthy, vitalizing, laser like, zesty, invigorating, delightful, savoury, crunchy….
BK Wines were awarded 5 Stars in the 2018 James Halliday Wine Companion